Nonalcoholic Wines are better than ever. You don't have to be pregnant to be looking for a great nonalcoholic wine. Since news that alcohol may be a cause of cancer in women, more and more people have been searching for healthy alternatives to red wine.
Fun Fact!
Did you know that in 1869, a dentist named Thomas Bramwell Welch created a way to pasteurize grapes instead of fermenting them so that his church could use them in services. His hometown had a law against alcohol so his new drink became very popular. This new "nonalcoholic wine" became so popular, the good dentist quit his job and started Welch's – now the most famous maker of grape juice and jellies.
Is Nonalcoholic Wine as Healthy as Red Wine?
Think about what health benefits you are trying to get out of the wine. Are you drinking it for the health benefits you get from the alcohol or the health benefits you get from the resveratrol? If you want the health benefits that the alcohol provides then a non-alcoholic wine will not help you.
So to find out if nonalcoholic is as healthy as red wine, The American Journal of Clinical Nutrition reported on a study being conducted at the University of California. Researchers Dr. Jennifer R.C. Bell and her colleagues dealcolized a 1996 Cabarnet Sauvignon as part of a research project.
In part of the "wine" they added water and part they added a mixure of water and ethyl alcohol. They then tested the results for antioxidant content, longevity in the body and overall healthy properties. The results showed the half-life of catechins was significantly shorter in the alcoholic version.
While the health benefits of the alcohol had been removed, they learned that the flavonoid content had been enhanced. Furthermore, the negative effects of alcohol had been removed all together. In the end the study proved that dealcolized wine is as healthy and suggested grape juice itself might even be healthier.
Nonalcoholic Wine and Juice Producers
Other Healthy Alternatives to Drinking Wine
I also thought about a non-alcoholic mixed drink to replace the non-alcoholic wine. What I found was that you can mix sparkling water with grape juice, Blueberry juice or any other juice and have a nice fun drink that actually tastes good.
Here is a fun little drink recipe that I ran across: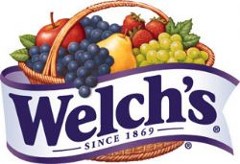 Pomegranate Lemonade Fizz
4 parts Lemonade
2 parts club soda,br>1 part pomegranate juice
Crushed ice
Mix Drink Enjoy! or how about an
Hawaiian Surfer Cooler
4 oz orange sherbet
2 oz pineapple juice
1 oz coconut cream
Creamy Goodness!
Then there's the perennial virgin favorite. . .
Sex On The Beach
1 part orange juice
1 part cranberry juice
1 oz peach nectar
1 tbsp grenadine syrup
So the next time you want a glass of wine but don't want the alcohol know that there is an alternative out there for you.