University of Buffalo Proves Theory!
Resveratrol inflammation research has been going on for years now. Whether it be the French, global scientists or the folks at the University of Buffalo – someone was bound to prove it.
The University of Buffalo's resveratrol inflammation research was recently published in the Journal of Clinical Endocrinology & Metabolism.
Since research began, very few human trials have come to the attention of the public. Thus the Buffalo announced with great pride that their attempts to reduce inflammation in humans was successful. Not only does it suppress blood vessel inflammation, but also soaks up free radicals.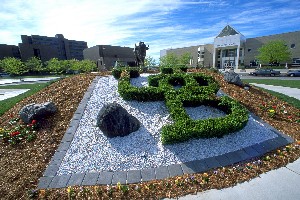 In the double-blind study, researchers gave the patients 40 mg of resveratrol once per day (while others were on a placebo). After six weeks of trial activity, the resveratrol research was conclusive – blood samples from the resveratrol group far exceeded the placebo group in reduction of free radicals and blood vessel inflammation.
Non-human resveratrol research
Another study recently published on the subject found that resveratrol halted inflammation in lab mice. The research concluded that two molecules known to aid inflammation were stopped from reproducing (sphingosine kinase and phospholipase D).
While the human trials were a success from a medical standpoint, the mice trials prove that resveratrol may be able to combat some similar known diseases.