The yucca health benefits have been known by dry climate tribes for centuries. In the U.S. yucca grows mainly in the southwest (Arizona, New Mexico and California). Nearer the equator it grows in most tropical climates.
Traditionally yucca is known for its white, starchy root often used in place of potatoes in dishes. In fact, it's so similar to potatoes it's not only used in place of them but also it is to be stored and maintained like potatoes.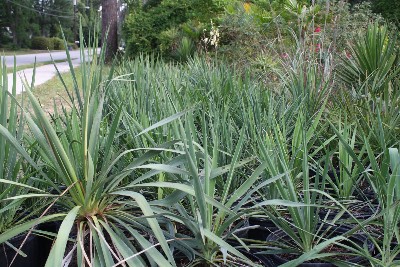 Medicinally, yucca health benefits extend beyond the roots to the leaves and flowers. Its benefits are not only nutritional, but the plant has been used as a tool as well.
Yucca Nutrition Information
It's hard to encapsulate the yucca health benefits in one sentence. In fact there are so much great value in the yucca, each benefit almost deserves its own section.
From an antioxidant standpoint, yucca is one of the sources of resveratrol (an antioxidant dear to our heart). Resveratrol is one of the more powerful antioxidants provided by nature. In addition to resveratrol, yucca contains vitamins A, B and C as well as copper, magnesium potassium, calcium and fiber.
If yucca were a processed food the Nutrition Information sticker would say the following:
Serving: 1/2 cup raw yucca
Calories 160
Carbohydrates 39 grams
Fat 0 grams
Protein 1 gram
Sodium 15 mg
Sugar 2 mg
Fiber 2 mg
Why not try your hand at some yucca recipes or yucca root recipes?
Yucca Health Benefits
Like man non-traditional medicinal remedies, the health benefits of the yucca plant are yet to be validated by medical science. Anecdotally and culturally, yucca root has been used as an effective medicine for years.
Alternative medicine "doctors" prescribe yucca as a natural way to reduce inflammation. As such it has been touted as an effective drug in the war on osteoarthritis, arthritis and fibromyalgia.
While the saponins in yucca are beneficial, it's really antioxidants who are the powerhouses. These antioxidants are said to fight inflammation and pain.
Internally, the saponins are said to be responsible for lowering cholesterol, high blood pressure and migraines.Oregon State University has sponsored a study to show that saponins bind to cholesterol in the blood and prevent it from being absorbed into the intestines.
You can read more about the yucca plants here
Otherwise known as . . .
Yucca Root is known by many different names around the world including:
Joshua Tree
Adam's needle
bear grass
soap weed
dagger plant
manioc
cassava
mandioca
Yucca aloifolia marginata
Yucca aloifolia variegata
Aloe Yucca
Spanish Bayonet
Spanish-Bayonet
Spanish-Dagger
casabe
tapioca
Brazilian Arrowroot